Leader in the industry
ZKC Ltd. namely ZHANGKONG, was founded in 1983.
"zhangkong" was the name of village where our company began the activities. We are one of the first specialized barbell manufacturers in Asia. As leader in the industry, we settled the "Chinese National Norms and Standards of Weightlifting Equipment Manufacturing".
In 2005, ZKC obtained IWF approval.
Since more than 40 years developing, our headquarter currently occupy more than 40000 sqm, including 22000 sqm of manufacturing area.
Every year, more than 10 000 IWF approved barbells are made and shipped out from our factories. As we persistently improve our production and service, ZKC is qualified IWF Weightlifting Manufacturing Base.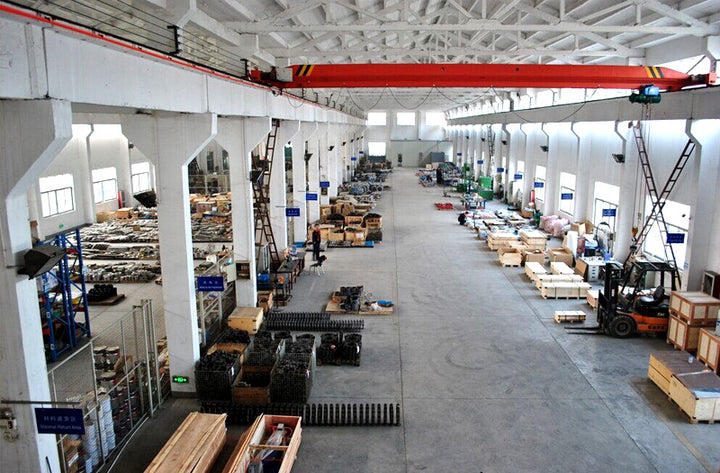 Chase for the excellence
ZKC weightlifting equipment has supplied for the epic weightlifting battles in 2008 (Beijing) Olympic Games. In 2016, ZKC became the sole official weightlifting equipment supplier for Rio Olympic Games. In Tokyo, ZKC is for the second time the official and sole brand for weightlifting events. During this event, more than 20 world and Olympic records were set with ZKC barbells, plates, racks and other equipment.
ZKC has been chosen by multiple national and international competitions: 2009 (Jinan) 11th Chinese National Games, 2009 (Hong Kong) East Asian Games, 2010 (Singapore) Youth Olympic Games, 2010 (Guangzhou) Asian Games, 2011 (Shenzhen) World University Games, 2013 (Shenyang) 12th Chinese National Games, 2014 (Nanjing) Youth Olympic Games, 2015 Oceana Games, and 2020 (Xi'an) Chinese National Games.
IWF and TEAM CHINA APPROVED
We are specialized in weightlifting and powerlifting equipment, from A to Z. As we master design, production, manufacturing and service, we are approved by CWA ( China Weightlifting Association), IWF, Asian, Oceanian, Commonwealth and African Weightlifting Federations. China's professional weightlifting teams widely use ZKC equipment, as so much as we are deeply associated to this legendary training system.
However, our ambition and responsibility overpass borders. We believe steadily in the incomparable worth and value of Weightlifting Sports.
a worldwide ambition
Our equipment is sold to 136 countries and regions such as the United States, Japan, Germany, France, Britain, Singapore, South Korea, Denmark, India, Iran, UAE, Russia, Pakistan, Australia, Turkey, Saudi Arabia, Taiwan, Hong Kong, etc.
Training-driven is our philosophy
As meticulous as in weightlifting manufacturing, we develop a solid powerlifting equipment flagship. Same as weightlifting, we design, manufacturer and provide service for every piece of powerlifting barbell, plates, collars, racks, and other products we made.
Since 40 years, we developped a training-driven equipment manufacturing philosophy. We build equipment to make training more easy and efficient. It's our priority to provide better training experience and help for better output.